News / Events

ETE recently enjoyed a successful couple of days at the ELECTEX Dublin Trade Show at the Citywest Hotel.
The event was held on the 17th and 18th October, with Nick Cracknell (Joint MD) taking up the exhibiting responsibility.
We were co-located alongside our new, Dublin-based, Irish distributor TEC Electric (contact details can be found below) and feel that many worthwhile contacts were made during the show.
The show gave us the opportunity to debut our new miniature stand backdrop and podium, as well as the platform to showcase our new IP65 ABS halogen-free enclosure full of stocked products.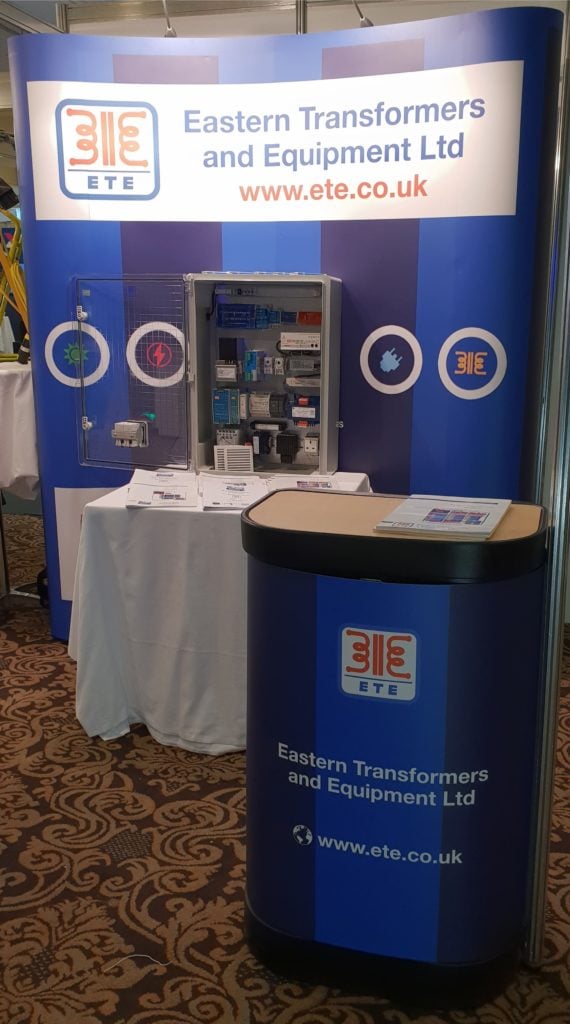 We would like to take this opportunity to thank TEC Electric and all of those who visited our stand.
The contact details for TEC Electric are as follows:


Units F2-F3
Weatherwell Business Park
Clondalkin
South Dublin
County Dublin
D22 HN36
IRELAND
Tel: 00353 (0)1 457 2445
Fax: 00353 (0)1 457 3628
electrical@tec.ie
www.tecelectric.ie
Job Vacancy: Production Operative
VACANCY FILLED
Apply now to show your interest in joining one of the UK's most successful and long-standing transformer manufacturers. This opportunity is perfect for anybody looking for a long term position with a very competitive salary.
– Based in Great Whelnetham, Bury St Edmunds
– 39 hours a week (Monday to Friday)
– Full-time position
– Looking for long term applicants
– Very competitive salary
– Family owned and run business
– Friendly working environment
– Approachable management
– Training provided
Contact Nick Cracknell on 01284 388 033 or by emailing nick@ete.co.uk for further information or to apply for this position.
We look forward to hearing from you!
The ETE factory and offices are scheduled for closure over the festive period from midday on Wednesday 20th December 2017 (last shipping date on the 19th) to Tuesday 2nd January 2018. Any enquiries / orders placed within this period will be dealt with when the factory and offices reopen on Wednesday 3rd January 2018.
We wish all of our valued customers and suppliers the very best whatever your plans this festive period.
2016 Drives and Controls Show
ETE enjoyed a productive three days at 2016 Drives & Controls exhibition held at Birmingham's NEC between Tuesday 12th April and Thursday 14th April.
Drives & Controls is recognised as the UK's leading show for Automation, Power Transmission, and Motion Engineering. It is a biennial event and was co-located with 4 other industrial exhibitions making it the largest manufacturing / industrial event in the UK this year. The show covered the very latest in mechanical power transmission, motion control, and automation from over 400 industry leaders.
ETE have been attending the Drives & Control shows for over 20 years now which is testament to just how much we value its place on the calendar. Significant growth has been observed in the past decade with 13,115 visitors attending this year's event (a 2.5% increase on two years ago).
The show has continued to provide an extensive pool of prospective customers and this year has certainly been no different. The experienced duo of Bob Tapping (Managing Director) and Steve Gardner (Sales Manager) were on hand to provide expert advice and information to the visitors, answering any questions raised regarding our products and company. Overall we were very pleased with number of individuals visiting our stand as well as the vast amount of interest shown in our ranges of transformers & wound components, power electronics, and thermal management products.
Our tailor-made stand (located at D484) was among the most distinctive on display highlighted by the fact that Industrial Process News (media partners of the show) selected ETE as one of the top 20 exhibitors across all 5 of the exhibitions.
Drives & Control 2016 has helped to further enhance our brand awareness and build a host of new business relationships. As such, we are pleased to announce the 2016 Drives & Controls show a considerable success!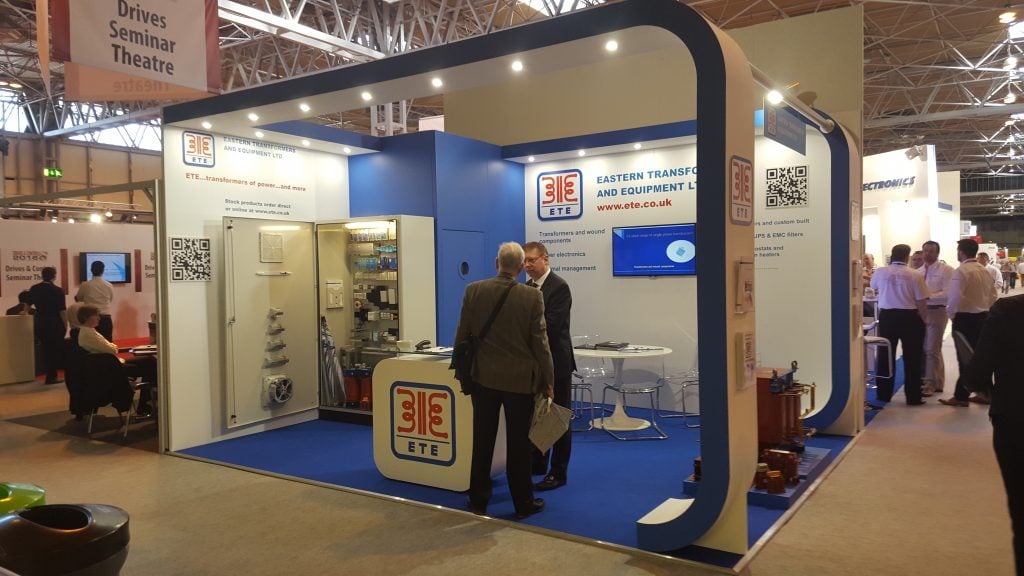 2015 Northern Manufacturing & Electronics Exhibition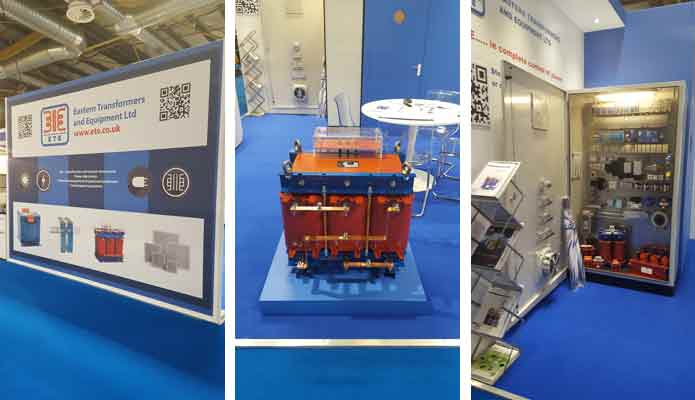 Eastern Transformers & Equipment enjoyed a successful few days at Event City, Manchester at the 2015 Northern Manufacturing & Electronics Exhibition on Wednesday 30th September and Thursday 1st October. The Northern Manufacturing & Electronics Exhibition is the largest exhibition dedicated to serving the needs of manufacturing and electronics industries in the North of England and it is the second year we have attended as an exhibitor. Our stand stood tall amongst the 144-strong field of exhibitors and we were commended on being one of the best-organised and most aesthetically pleasing stands on display in an exhibition attended by an estimated 15,000 visitors. With the experienced Bob Tapping (Managing Director) and Steve Gardner (Sales Manager) on hand to answer queries and provide further information on our products we acquired an extensive list of prospective customers. Considering everything, we are pleased to declare our appearance at the 2015 Northern Manufacturing & Electronics Exhibition a marked triumph!