Blog
February 2020 – Product of the Month
Our range of YUASA valve-regulated lead-acid batteries are available in 6V and 12V types with electric charge ratings from 1Ah to 200Ah. They boast superb recovery from deep discharge and no electrolyte leakage. The most popular models are stocked for immediate despatch and we can look at getting stock in of any other models that you have an ongoing requirement for. The maintenance-free rechargeable batteries within our range are designed to the highest quality and are available at very competitive prices.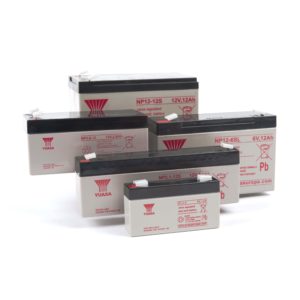 – NP, NPL, and Y series
– Maintenance-free rechargeable batteries
– 6V and 12V types
– 1Ah to 200Ah
– Superb recovery from deep discharge
– No electrolyte leakage
– Many types stocked for immediate despatch
Get in touch for further info on 01284 388 033 or by emailing sales@ete.co.uk.
Datasheets
NP series
NPL series
Y series
POSTED: February 3, 2020