Blog
An brief introduction to Eastern Transformers & Equipment
Eastern Transformers & Equipment (ETE) is a leading manufacturer of transformers & wound components nationwide. ETE have seen consistent and expansive growth since the formation of the company and are continuously striving to deliver contemporarily designed products to meet the needs of modern and perpetually progressing technology. ETE specialise in the design and manufacture of transformers whilst working closely with our customers to develop innovatively constructed solutions for their products. This is only the tip of the iceberg however as an extensive range of power electronics, thermal management products, and accessories are also available from our multifaceted catalogue.
ETE's stock range of control circuit transformers is among the largest in the UK comprising 219 of the most sought after types up to 7.5kVA. This affords our customers swift and effortless access to the transformer of their choice on a next day delivery. ETE are regularly reviewing and enhancing our stocked transformer range to ensure the vast majority of popular variations are available to our customers with optimum ease.

  Ex stock control circuit transformer

In addition, ETE are now offering a larger range of custom-built transformers for situations where something a little less standard is required. Our custom-built transformers are designed to EN 60076-1 and range from 25VA to 500kVA. A unique clamping arrangement is utilised as part of our novel custom designs with the transformers being meticulously tailored to our customers' own specifications and/or requirements. Any quantity can be produced, from single units to regular call-off orders, highlighting the impressive flexibility and customer-centred approach ETE embrace. Furthermore, a great deal of care is taken to ensure that every custom-built product reaches the remarkably high standards that have been synonymous with the ETE name since the company's inception over 30 years ago. As such, it is no surprise that ETE are among the industry leaders in transformer manufacture.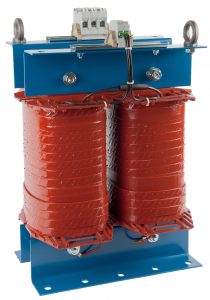 10kVA custom-built transformer
ETE are proud to be an approved National Distributor for Mean Well, one of the leading switched-mode power supply providers worldwide. Mean Well boast an incredible product range comprising over 8,000 standard models including more than 1,000 LED power supplies. Models ranging from 0.5W to 10kW are available and evidence of their high quality can be provided by their IP ratings to IP68. As a National Distributor ETE has direct access to the entire Mean Well catalogue giving us the opportunity to offer prices that won't be beaten. Moreover, ETE maintains stock of the most popular models which are available for immediate dispatch. Whether it be the new economical EDR / NDR series of DIN rail mounted power supplies, the APC range of constant current LED drivers, or anything else, we have your power needs covered.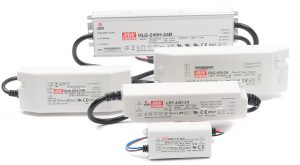 A selection of Mean Well LED drivers

ETE's broad product base also incorporates a wide variety of thermal management products such as axial fans, filter fans, and thermostats. Additionally, distribution blocks, busbar insulators, and lead acid batteries are available as part of our ever growing accessories range. ETE's considerable mix of manufactured and stock items makes us a unique and significant supplier to the electrical market.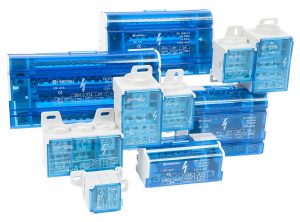 New DB and UK series of distribution blocks
Contact sales@ete.co.uk to request a copy of our full 2016 catalogue now…
Tony Harper 
Marketing
POSTED: July 22, 2016